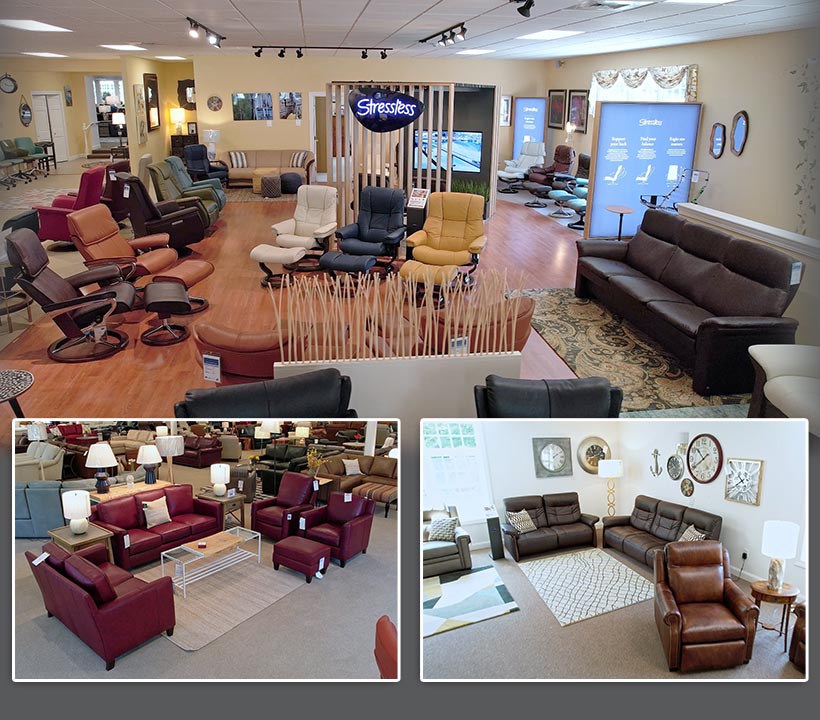 Shop Fine Leather Furniture

PRODUCT DESCRIPTION
The provocative sophistication of the Omnia Sardinia comes from its Italian roots which will translate into a haven of luxury that you'll enjoy every day.
BRAND DESCRIPTION
The cornerstone of Omnia Leather Furniture lies in comfort and construction, so our hand-tailored American craftsmanship is key to building the most comfortable, long-lasting furniture.
We believe that our attention to detail results in higher-quality furniture, which is why we thoroughly inspect our leather furniture during each phase of construction. Our frames are constructed in America with hand-selected woods, which our skilled craftsmen then assemble and reinforce with corner blocking to ensure strong and durable seating. Every component, down to the springs, is carefully chosen and examined to meet our exceptional standards.
At Omnia, it's all about personalizing your comfort. Whether you're choosing from luxurious leathers in over 400 colors or selecting from over 150 furniture styles, your comfort and satisfaction come first.
*Stock changes daily and pricing can vary from the image shown
Below are some of the customization options for your Omnia furniture purchase (options will vary by model selection). Need more options? We can customize to your exact specification.

Arm Style
Choose from several styles including Rolled Arms, Track Arms and more.

Color & Grain
Hundreds of leather selections comprise a breathtaking palette of colors and textures, in supple, natural, highest quality leathers.

Texture & Pattern
Choose from a wide variety of leather textures and patterns to uniquely customize your furniture selection.

Leg Style
From traditional to contemporary, whatever your taste and decor, select from many options from paw foot to block foot and more.

Wood Color
Choose from a variety of colors from natural to colored finishes.

Power Recline Options
Enjoy the comfort and relaxation of several power options including head rest, back and foot rest. Available on select models.

Nail Heads
Choose a nailhead option that complements your leather color and texture.
Can I special order and how long will it take?
Yes. While we have nearly 500 items on the sales floor, it would be impossible for us to stock every single leather furniture option available. We always are happy to special order your customized leather furniture piece. Special orders usually take 8-10 weeks except for Ekornes Stressless Chairs, which only take 2-3 weeks for stock colors and styles.
How long does leather furniture last?
With normal use, a low-end sofa with typically last 2-5 years. A Currier's quality leather sofa can last 25 years or more. That means you would have to replace a low-end sofa 5 times or more when compared to the longevity that a Currier's sofa provides.
How does Currier's make high-quality leather furniture so affordable?
Currier's prices our leather furniture at 40% - 60% off every day. Plus, we offer additional discounts on floor samples. As a result, you can save hundreds – or even thousands – when compared to other stores. Additionally, since the furniture we sell is built to last, you will save even more money over time. So stop in – you may be surprised at just how affordable our furniture is.
With over 500 pieces available in our showroom at any given time, you can bring your new leather furniture home the very same day. Plus, you can enjoy an additional savings on top of our standard 40% – 60% discount on most showroom pieces. For those who prefer delivery, Currier's makes it easy, thanks to our partnership with Bridges Bros. Movers. With over 15 years of experience moving high-end leather furniture, Bridges Bros. Movers are experts at maintaining your new leather furniture's pristine condition throughout the entire moving, delivery and installation process.
Choose from a range of colors:
A Beginner's Guide to Leather Furniture

By now, you make have noticed that there are often huge price differences with leather furniture – even if a piece is the same style, shape and sometimes even from the same manufacturer. Why is that? Besides the construction, it could very well be the leather. Don't fall into the trap of believing "genuine leather" means a 100% real, quality leather furniture product. There are many different types of leather used in furniture, and they are not equal. Here's a little rundown on the different types, and why it pays to be an educated leather furniture consumer.

Telling the Difference Between High-Quality Leather & Cheap Leather Furniture

Leather furniture can make any room look completely timeless but if you purchase low-grade leather, you might be in trouble. In order to decipher whether the leather is real or not, check to see if there are several pieces of leather stitched together or if you're looking at a single piece of leather. If you see a large sofa with one single piece of leather, odds are it's fake.

Tips to Maintain Your Leather Furniture

There is always second guessing when making a major purchase. Last-minute doubts can fill your head but rest assured, the team at Currier's Leather Furniture can ease your mind. Buying a new leather sectional, recliner or sofa should never leave you feeling anxious, rather, you should be excited to lounge around on high-end leather furniture.
We'd Love To Keep In Touch!
Sign up now to keep up with our newest arrivals