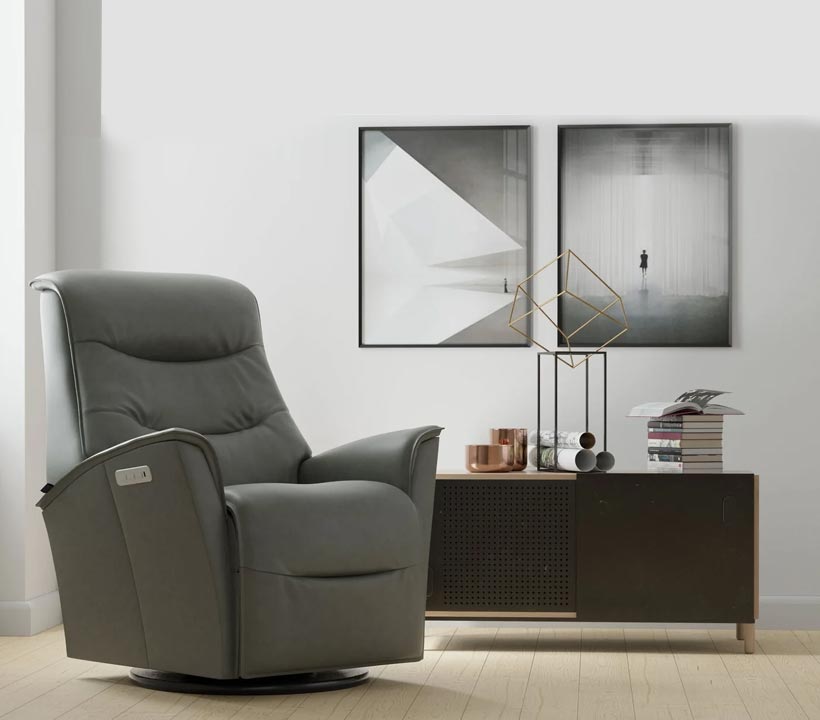 Beautifully Designed Leather Furniture for Relaxation & Function
Fjords has been a leading Norwegian furniture manufacturer for more than 80 years. With modern Norwegian design, inspired by ancient traditions and Norwegian nature and history, Fjords wants to create trends for the future.  Fjords leather furniture is designed with the knowledge of your physical needs for rest and movement. As such, we design leather furniture that will make your everyday life easier and more enjoyable.
The functionality of Fjords leather furniture is customized to suit your needs for ergonomics and your body's need for rest and movement. We transcend the barriers, and through our expertise and knowledge in design and function, Fjords leather furniture challenges what is possible in modern furniture design.
A History of Quality and Craftsmanship
Since 1941, Fjords has produced comfortable quality furniture based on stellar craftsmanship and Norwegian design. What is it that makes Fjords different from other leather furniture manufacturers elsewhere in the world? Is it the contrasting landscapes that surround us – where the endless motion of the ocean meets the strength of the mountains? Or is it the light in Norway – constantly changing – sometimes light, sometimes dark, unable to exist without the other? Both yes and no. The nature around us is robust and what we make is solid. The nature around us is generous, and as such, our leather furniture is built for generous comfort.
Curriers Leather is Proud to Offer a Full Line of Fjords Furniture