Ekornes-Stressless Leather Furniture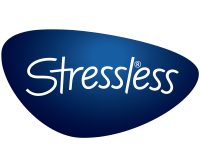 The World's Most Comfortable Leather Chairs
Knowing what you want – without compromising – is an art form. When you've experienced the top of the range, you don't settle for second best. It's that same philosophy which drives the Ekornes line of Stressless® Leather Chairs. In everything from testing to material selection and design, Ekornes Stressless® does not compromise. Plain and simple, we build the world's most comfortable leather chairs.
Defying Convention in the Quest for Ultimate Comfort
Ekornes has a long history of challenging conventional furniture design and manufacturing. Understanding the science of comfort and movement has fueled our innovative spirit and desire to design the most comfortable, unique furniture in the world. The result is a perfect combination of functionality and design with instant, sustained comfort.
Sustainability That Drives The Human Spirit
Ekornes Stressless'® pledge to the environment is through leather furniture that spans generations. When you purchase Stressless® leather chairs, you choose quality that will serve you through a lifetime. Ekornes continuously strives to improve world efficiency, defined as any measure that enhances quality and reduces energy, time and wastage, creating superior leather furniture that endures.
New England's Home For Ekornes Stressless® Recliners
With over 100 Ekornes-Stressless® recliners in stock, Currier's has one of the largest selections in the entire Northeast. With so many Ekornes-Stressless® recliners available, you can bring yours home the very same day. Plus, Currier's sells every Stressless® recliner at the minimum price allowed by Ekornes, with no sales tax in Hampton Falls, New Hampshire. You won't find a better chair at a better price.
That's why so many people throughout Maine, Vermont, Massachusetts, Rhode Island, Connecticut and even New York make the trip to Currier's to buy their Ekornes-Stressless® recliner.
Whether you're looking for a Mayfair Power Recliner, an Admiral Recliner, Reno Recliner or Wing Office Chair, Currier's has a full line of Ekornes-Stressless® chairs available right now. Stop in, and experience the world's most comfortable chairs.
Curriers Leather is Proud to Offer a Full Line of Ekornes Stressless® Chairs