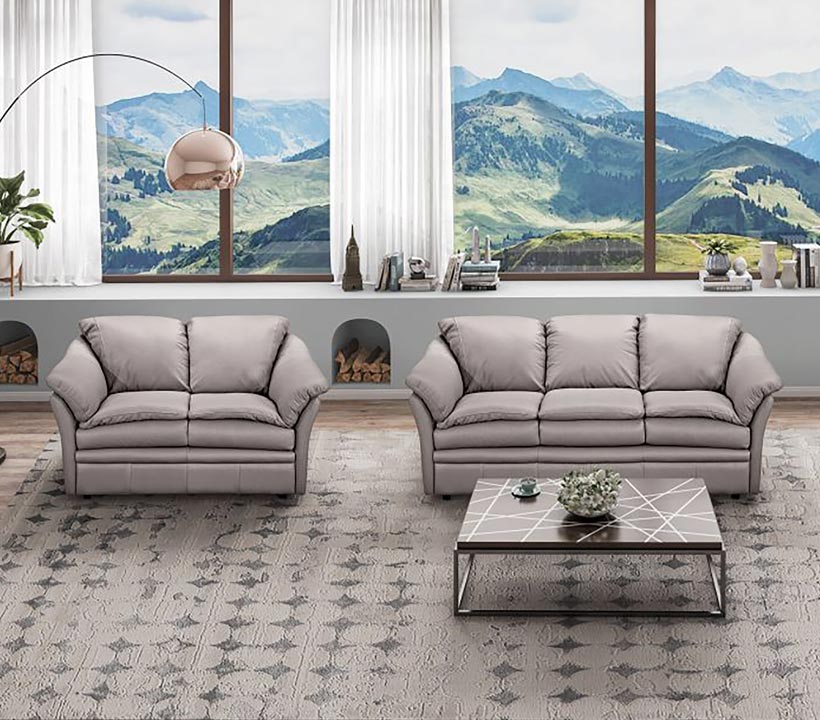 Personalizing Comfort in Leather Furniture
At Omnia, it's all about personalizing your comfort. Whether you're choosing from luxurious leathers in over 400 colors or selecting from over 150 furniture styles, your comfort and satisfaction come first.
Personalizing your comfort is Omnia's core belief that resonates through our furniture and, ultimately, the goal of complementing your lifestyle.
Personalizing Quality & Style
Meticulously executed by our skilled American craftsmen using the finest materials sourced from around the world, we stand by our craftsmanship: All Omnia Leather Furniture is comprised of:
Hand-selected hardwood frames
Reinforced corner blocks for added strength
Additional cross wire for support and balance
New advanced tempered steel spring technology
Special high resilient polyurethane foam core
We recognize that everyone has a unique style, which is why we cater to everyone's individual preferences and encourage design creativity and customization. At Omnia, we're always creating new styles and expanding our design boundaries to keep up with the latest trends.
American Made Leather Furniture from U.S. & Imported Materials
The cornerstone of Omnia Leather Furniture lies in comfort and construction, so our hand-tailored American craftsmanship is key to building the most comfortable, long-lasting furniture.
We believe that our attention to detail results in higher-quality furniture, which is why we thoroughly inspect our leather furniture during each phase of construction. Our frames are constructed in America with hand-selected woods, which our skilled craftsmen then assemble and reinforce with corner blocking to ensure strong and durable seating. Every component, down to the springs, is carefully chosen and examined to meet our exceptional standards.
Curriers Leather is Proud to Offer a Full Line of Omnia Leather Furniture